It's true, breakfast is our most important meal of the day. It sets us up for a day of regulated blood sugar, energy, and stabilizes our mood. Without it, you might find you're looking for sugary snacks (or lattes) between meals, you lose focus, feel hangry and snappy. Personally, when I skip breakfast, I pay for it later in the day with a headache.
The best thing you can do for yourself in the morning is pack your breakfast with protein. Many of my clients see poultry, veggies, or unconventional breakfast items on their custom nutrition plans. We seem to associate breakfast with sugary cereals, or a simple piece of toast with coffee, or a granola bar, but these are the opposite of what our body and brain need.
Protein is what will stabilize your blood sugar, it takes longer to digest, it helps us build muscle (which we lose when we lose weight!) and is a staple on a good weight loss plan. The protein can come from an animal source, like meat, cheese, or egg, a plant-based source from quinoa, chia seeds, nut butter, or tofu. Whichever you choose, be sure your breakfast contains at least 20-30 grams every day.
Here are a few protein-rich breakfasts that I have on rotation on my menu each week to keep me satiated and maintain my weight loss goals.
Breakfast Cookies by Rainbow Plant Life | Add in your fave nuts, seeds, and fruit so you get some variety and cater to different tastes in the household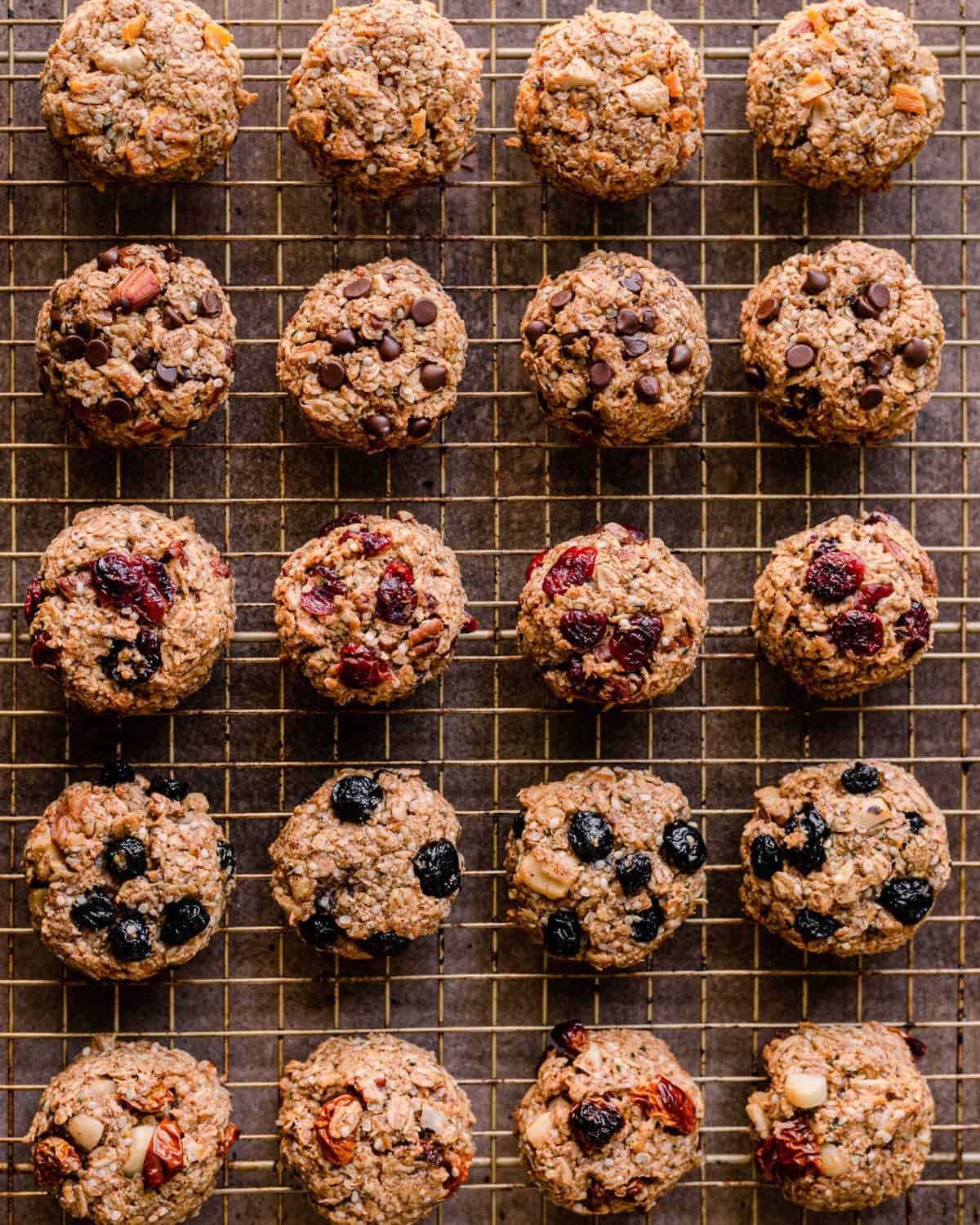 Shakshuka by Downshiftology | A traditional Middle Eastern dish of eggs baked right in to a tomato and veggie base
Coconut Chia Pudding by Well Plated by Erin | A decadent recipe, great for batch cooking on meal prep day
Tofu Scramble by BBC Good Food | Great for plant-based or vegan eaters. Easy to customize with all your fave veggies or whatever you have on hand that morning.
Creamy Quinoa Porridge by Two Spoons | Packed with plant-based protein, healthy fat and fibre
---